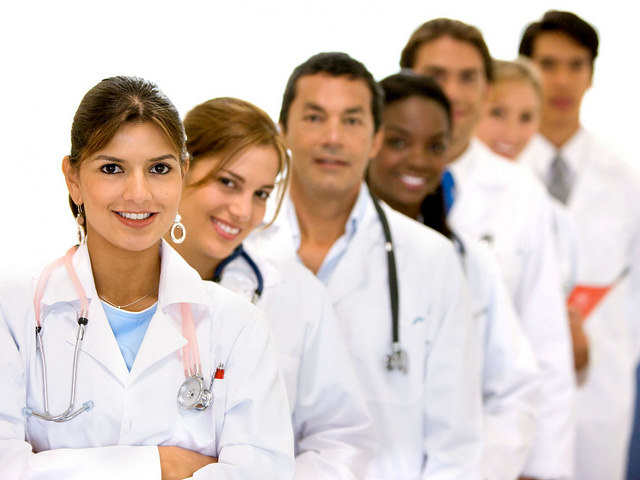 I still have a vivid memory of my first doctor, Dr. Minden. No one likes to see a doctor and I can still remember the fear of getting the immunization shots that were part of growing up. But doctor Minden was always so kind and caring, it made whatever I had to endure worth going. I knew that whatever he did was always done to help me and that any momentary pain would be short-lived. I was heart-broken when I grew older and learned that he was a "kid's doctor" and I had graduated to adult doctors.
Part of the reason I went to medical school was to become the kind of doctor I remember Dr. Minden being. Part of the reason I left medical school was the kind of education I was getting was harsh and abusive rather than kind and caring. When I was in medical school, there were only a few females in my class. Now women outnumber men in medical schools (and colleges) and profession is shifting.
It seems that the care and compassion I remember from my childhood doctor are seen more commonly in female than in male health care providers. So, I've always sought out female health-care practitioners over the years. Compared to the male doctors I had, they were more  engaged and involved. They were much closer in spirit my childhood doctor Minden. I suspect that all doctors would be better doctors if they spend significant time learning about healing from children.
Now a new study by doctors from Harvard have found that we could save 32,000 lives a year if we saw female doctors as opposed to male doctors. After examining the medical records of Medicare patients from across the country, the Harvard researchers calculated that 10.82% of those treated by physicians who were women died within 30 days of being admitted to the hospital. Among patients treated by male physicians, the 30-day mortality rate was 11.49%, according to a study published recently in in JAMA Internal Medicine.
The differences between male and female providers persisted even after the researchers accounted for factors like the age, gender and income of patients, how sick those patients were when they first checked into the hospital, the resources of the hospitals and the experience of the doctors. There seems to be something about the qualities of being female that pays off in better health care. [Read more…]