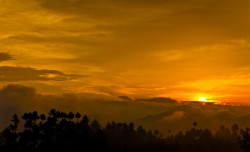 For many of us 2012 has been a difficult year, male stress continues to rise.  Most of us will make some kind of New Year's Resolution and focus our attention on improving our lives in 2013.  I've found there are three areas we would like to improve.
1.  Our health
Most of us would like to become healthier—lose some weight, get in shape, sleep more soundly, have less stress
2.  Our wealth
We don't need billions to be wealthy, just be able to make ends meet, support our families now and in the future, and have a little in reserve for emergencies.
3.  Our wisdom
Let's be honest, most of us would like the wisdom to have more joyful  relationships with our spouse, our children, our friends, and our neighbors.
For more than 40 years I have been helping men and women improve their health, increase their wealth, and learn the secret wisdom of successful relationships that last a lifetime.  In 2013 I'm offering two new programs for those who are ready to take their lives to the next level and become successful in all three areas.
First, I'm starting a new program for men and women:  1-On-1 With Dr. Jed.
You will have the opportunity to work with me in person, by phone, or by e-mail to receive the benefit of my years of experience to improve the areas of your life that are most important to you.  There are a limited number of openings, so please let me know right away if you're interested.
Second, I'm starting a men's health on-line "gym" for guys from all over the world.  You'll get to work out with me and other world-class trainers to strengthen the "muscles" that matter the most.  You guessed it, the ones that will improve your health, your wealth, and your wisdom.  Are you a man who's ready to have it all?  Do you know a man who needs support to engage?  Would  you like to learn more?
Contact me for details.  There's no time like….well, like now!
E-mail:  Jed@MenAlive.com  Call me:  707 459-5505