There is a lot that needs doing to make the world a better place for everyone. I hope the work that I am doing can make a positive difference in the world. But I can't do it alone. That's why I've partnered with the following organizations to offer you additional resources that can help you. I only partner with people I have gotten to know personally and whose work and values are compatible with my own. I encourage you to check them out.
If you do find resources you can use, there are three levels of support you are creating:
1. You support yourself and those you love by expanding your own knowledge.
2. You help me and own work since I will get a small percentage of anything you spend.  You never pay more for the services or programs, I just get an "affiliate" reward for letting you know about programs I know are helpful and effective.
3. You support these fine organizations that I know are dedicated to helping others and making a better world.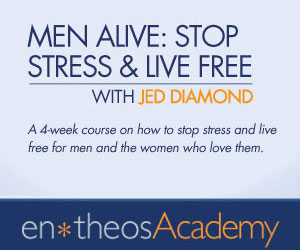 The Academy for Optimal Living and En*Theos Academy
Offers on-line classes taught by some of the world's wisest practitioners of health and well-being including people like Eric Maisel, America's foremost creativity expert, Chip Conley, Founder and Executive Chairman of Joie de Vivre Hospitality and Michaela Boehm, the only counselor personally trained and authorized by renowned writer and teacher David Deida. In addition I teach a number of classes including,
MenAlive: Stop Stress, Live Free
, based on my new book on energy healing.
The Tapping Solution
The Tapping Solution
began as a documentary film that explores Emotional Freedom Techniques (EFT), one of the four key healing elements I describe in
MenAlive
. The movie teaches you about relieving pain, how our emotions affect our body, releasing trauma, how our childhood is affecting us today, how to clear limiting beliefs, using EFT. They also host a world-tapping summit each year with some of the best EFT practitioners on the planet. They offer some of the best resources on EFT and healing. 
Learn more about The Tapping Solution here.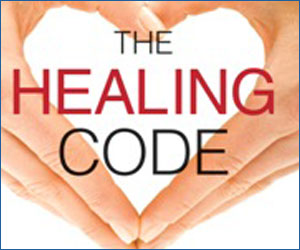 The Healing Codes Community
When I was writing my book,
MenAlive,
I learned about the work of Alex Loyd, PhD, Ben Johnson, MD, and their book
The Healing Code
. I was very impressed with their understanding of the importance of stress in disease and health. I featured them in my book and recommend their work as supplement to my own. The book is simple, yet powerful, and their community tools are impressive. They offer free weekly calls with Dr. Loyd and free call-in support by Tom Costello, head of their coaches and practitioners program. 
Learn more about their programs here.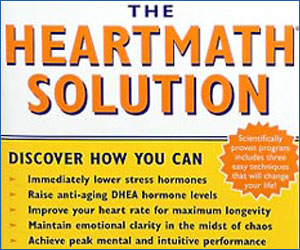 The Institute of HeartMath
HeartMath
is recognized as one of the world's foremost authorities on emotional physiology, stress and optimal performance. Heart Coherence, a powerful, easy to learn technique developed by the Institute is one of the four key healing elements I describe in
MenAlive.
With over 18 years of experience and more than 10,000 health professionals recommending them, they have achieved global recognition for their groundbreaking products and services. Their award winning emWave® products offer a drug-free solution to stress, anxiety, depression and more. 
Learn more about HeartMath programs here.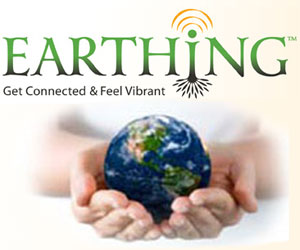 The Earthing Institute
Earthing is one of the four key healing elements I describe in my book,
MenAlive: Stop Killer Stress with Simple Energy Healing Tools
. Earthing may be the easiest to use, most helpful energy healing process available to human beings. It is a fast-growing movement based upon the major discovery that connecting to the Earth's natural energy is foundational for vibrant health. They offer self-help information as well as simple tools you can use to "ground yourself." Learn more at
http://Earthing.com.
 If you decide to buy any of their products you will get a coupon discount of 5% if you enter the name "menalive" when you check out.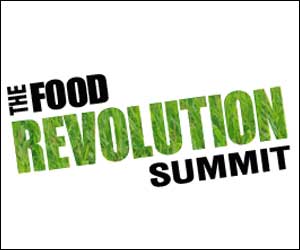 Food Revolution
Bestselling author John Robbins is personally interviewing 21 people who are leaders in movements for healthy, sustainable, humane and delicious food. From April 28-May 6, there will be three interviews broadcast daily, and you can listen in – for free. You'll get cutting edge disease-beating, health-activating, age-reversing information. These tools can help you and your family to thrive and to make a difference in the world. The summit will include focus on the latest thinking on preventing and reversing heart disease, cancer and diabetes; the truth about GMOs, soy, raw foods, and grass-fed beef; the social, ethical and environmental impact of what you eat; and how to inspire your family to join you in making healthy choices. 
Learn more here.
The Shift Network
The Shift Network aims to empower a global movement of people who are creating an evolutionary shift of consciousness that in turn leads to a more enlightened society, one built on principles of sustainability, peace, health, and prosperity. Now is the time for an upgrade to our planetary operating system. I first connected with them when I was invited to join some of the top leaders in the field of men's health for
The Ultimate Men's Summit
. Check it out. It's fabulous.  They offer many other wonderful programs including:
Shift to the Heart with HeartMath staff Deborah Rozman and Howard Martin,
Winter of Wellness Summit with Joan Borysenko, Bernie Siegel, John Gray, and others,
The Enlightened Business Summit with Daniel Pink, Marci Shimoff, eBay CEO John Donahoe and others
and
The Spring of Sustainability
.